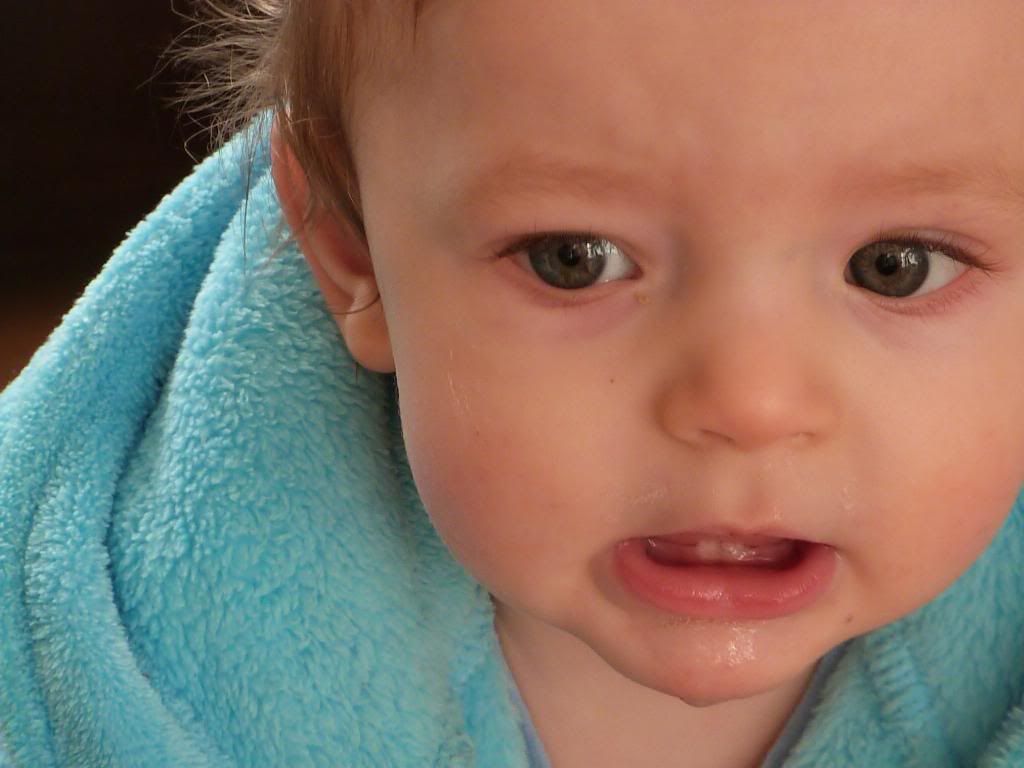 Ive found another tooth about to make an appearance this morning. I think because he got two at once, then none for 4 months, he's doing some catching up.
He loves hide and seek now, i hide behind one of the sofa's and he crawls and peers about giggling trying to find me.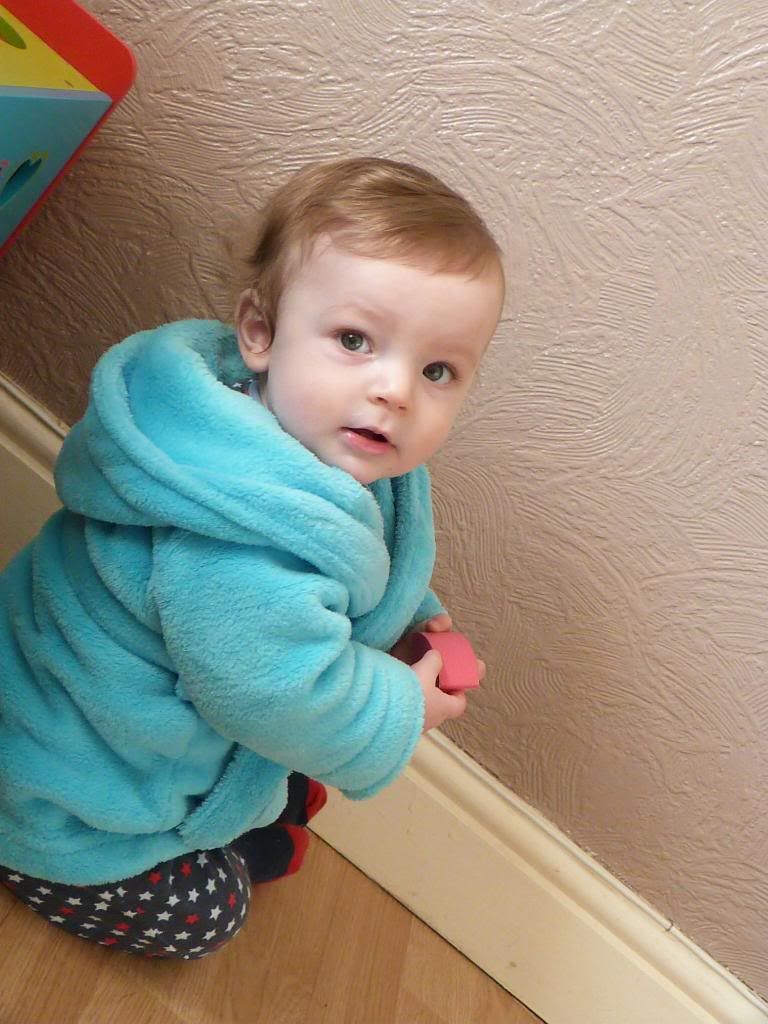 What else??
My sister has just moved house and since the move Annalise has started talking to a 'little girl'. We don't know whether shes developed an imaginary friend,(she's at that age) or if this is a case of children being more receptive to other things. When she says things like "mummy take a photo of us", then frowns at the image and says "i cant see her", it does make you question. It started when she said a little girl was sat on her bike in the kitchen. I know alot of people really dont believe in it. Each to their own and all that. But ive had experiences that do make me sway to there really being something else...oooooh deep! Has your child had an imaginary friend??